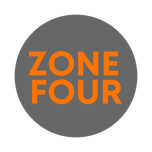 Are you struggling to get results with your content marketing?
You're not alone. Many businesses struggle to see the ROI they want from their content marketing efforts.
Maybe you're not sure how to create content that resonates with your target audience. Or maybe you're not sure how to track the results of your content marketing efforts so you can see what's working and what's not.
Whatever the reason, I can help. I'm a content marketing strategist with over 20 years of experience. I can help you create a content marketing strategy that will help you achieve your business goals.
I'll work with you to define your target audience, create valuable content that resonates with them, and track your results so you can see what's working and what's not.
Don't wait any longer. Contact me today to learn more about how I can help you grow your business with AI-powered content marketing.
Get in touch:
You can drop me an email at stephen.zone4@gmail.com or call me on +44(0) 7879 759425, or use the contact form below.